Millstream Area CU
We'd love to hear from you!
Please give us a call at:
(419) 422-5626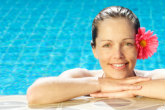 Loan Specials
Summer Loan Special
Are you ready to escape reality and enjoy a nice vacation this summer, but not sure how to afford it? Or maybe you could use some extra cash for things you've been putting off? Apply for our Summer Loan Special! With *rates as low as 5.99%, you could borrow up to $2,500 June 1, 2019 to August 31, 2019. This special won't last long, so APPLY TODAY!
*Credit terms, qualifications, and conditions apply. 5.99% interest rate effective June 1, 2019. Promotional product and rate available for a Iimited time only and subject to change at any time without notice. $25 loan application fee due upon approval. Credit scores P, A, and Bare eligible to borrow up to $2500 for a term of 24 months. Credit scores C, D, and E are eligible to borrow up to $1200 for a term of 12 months.